Package Holidays
 YOUR BOOKING BONDED 100% IMMEDIATE EMAIL CONFIRMATION  CHEAP HOLIDAYS, BEST CHOICES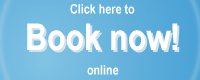 Sidari consists of two small fishing villages which are joined by a sandy beach. As the popularity of the beach increased, so did the resort and now the two fishing villages form one of the biggest resorts in Corfu and one of the more favoured Greece holi ...
Discover Sidari The bustling resort of Sidari is situated on the north coast of the Greek island of Corfu. This beach resort is a very popular destination for couples, small groups and family holidays, offering a beautiful long sandy beach and great faci ...
Swim the Canal D'Amor at Sidari and the legend promises that you will find 'the love of your life'. And if that is not enough to tempt you to this part of the world, the superb sandy beach and a good range of water sports most certainly will. Sidari has n ...
Sidari has an excellent choice of restaurants, shops, supermarkets, tavernas, bars and a couple of discos. Particularly suitable for families but also anyone looking for a lively resort with stunning scenery. 2 hours 30 minutes coach transfer.