Sidari Center
 YOUR BOOKING BONDED 100% IMMEDIATE EMAIL CONFIRMATION  CHEAP HOLIDAYS, BEST CHOICES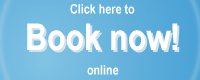 Summer 2014 With Resident Dj Robbie Uk Tech House Dj and Producer    
Suite 11 Penhurst House
Book low-cost holidays and All Inclusive accommodations if you're planning your 2016 or 2017 vacation trips in Sidari Corfu, Greece, or a different overseas holiday spot, at quality alternative vacations we have now a fine alternative of low cost all inc ...
Calypso bar holds a prime position on the renowned SIDARI beachfront and represents all that is great about the local beachside lifestyle. THE BEACH BAR -RESTAURANT The Beach Bar at Calypso seamlessly morphs from a beachside cafe by day, to an ambient c ...
Sidari Corfu Greece
The Mimosa is ideally located for the beach, local nightlife and amenities and is popular with those looking for a relaxing holiday in a friendly hotel. Guests can cool off in one of the hotel's two pools and unwind by the poolside bar during the day, and ...
Bed Bar Sidari music - beverage - entertainment - dining
Babylon is a very popular bar in the center of Sidari, playing music from the 80's and other old tunes, loudly decorated with music memorabilia and disco balls .The only Karaoke Bar in Sidari is ideal for families, couples and young people. We have all th ...
idari Corfu Sidari 49081 Greece
f you have heard of SIDARI, then I would expect that you would have heard of SUGAR BAR famously known, with the best UK & Corfu resident DJ's playing all your favorite summer anthems until the early hours of every morning. If you're planning your trip ...
Perfect for couples and young families seeking a relaxed family-orientated unit within the lively resort of Sidari, the friendly Alkyon Hotel is considered to be one of the finest properties in the locality. Boasting a number of excellent amenities includ ...
Sidari
Cyprotel Panorama Hotel,
Centrally located at the heart of the cheerful resort of Sidari, the Garnavos Apartments are the ideal base for a relaxing holiday in the Greek sunshine. Enjoying a fantastic position in resort all the amenities are close at hand including a wide selectio ...
Want self-catering apartments in the heart of Sidari? We think the Paradise Apartments tick all the right boxes. There's plenty here to get you in the holiday mood, like the good-size swimming pool for kids and adults to enjoy and a Greek taverna serving ...